What made me happy today…. June 22, 2007
Posted by Karen Elizabeth in Uncategorized.
trackback
Besides the fact that I'm sure I aced my english Lit exam, I have a lot to be happy about today!
First, I found some really cut jelly sandals fot $8 at lasenza that look exactly like a designer pair I saw in a magazine only without the designer name and designer price tag.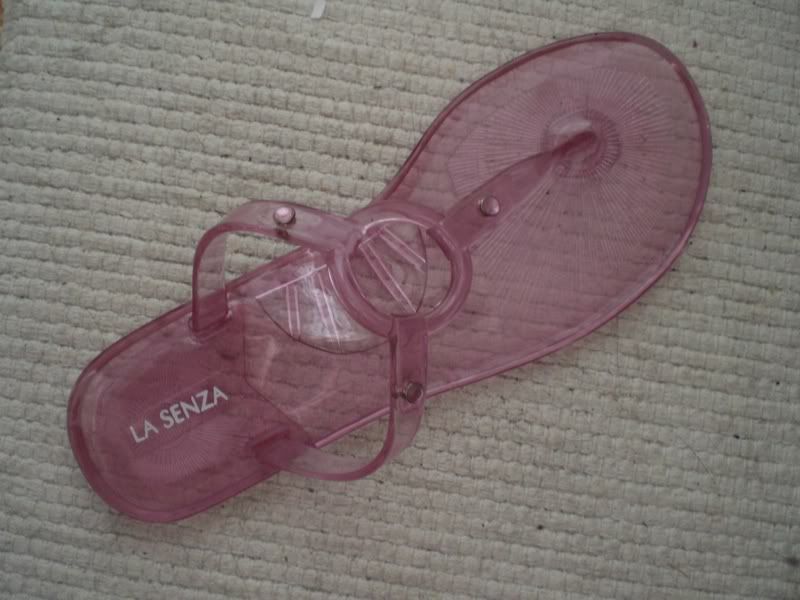 I thought they might be uncomfortable, never having experienced jellies as a child, but have no fear they are soo comfy, and cute. Perfect for camp and the many beaches I will be visiting this summer.
Next, blue sky! It's supposed to rain the next few days and I will really miss it because I'm going to a party on saturday that I hope to wear a dress to! The only good thing about rain is that it won't be crazy hot for my dance performance on sunday!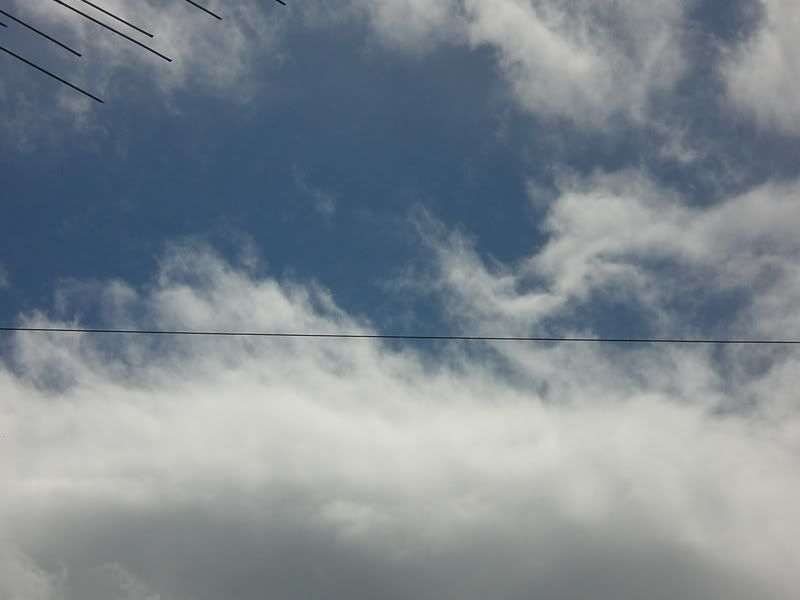 And finally, I'm happy because I was inspired by this hoodie, in the same magazine as the sandals, that I have decided to make from the same pattern as my lilac hoodie. Instead of a zipper I'm going to get toggles and try different pockets (thanks to a fellow crafter on Craftster for mentioning it) as well as some cute little anchor's to add on it. Yay for inspiration!
The best thing about this mystery magazine? It was only $1.99! That's right, LouLou finally lowered its price (maybe because not many people were buying it? I know I wasn't….) and has been very inspiring this month. I love how it's Canadian, and therefore has Canadian stores and prices. No longer will I find something amazing in a magazine to find it's from a store I can't get to. Plus they did this eco issue and now they have an eco page with all different eco buys. I'm not a hard core eco shopper but would like to do my part in helping the environment by lessening my impact. Plus an excuse to shop is always nice! I really want to get a cute eco shopping bag…………..